MIGRATION TO GHANA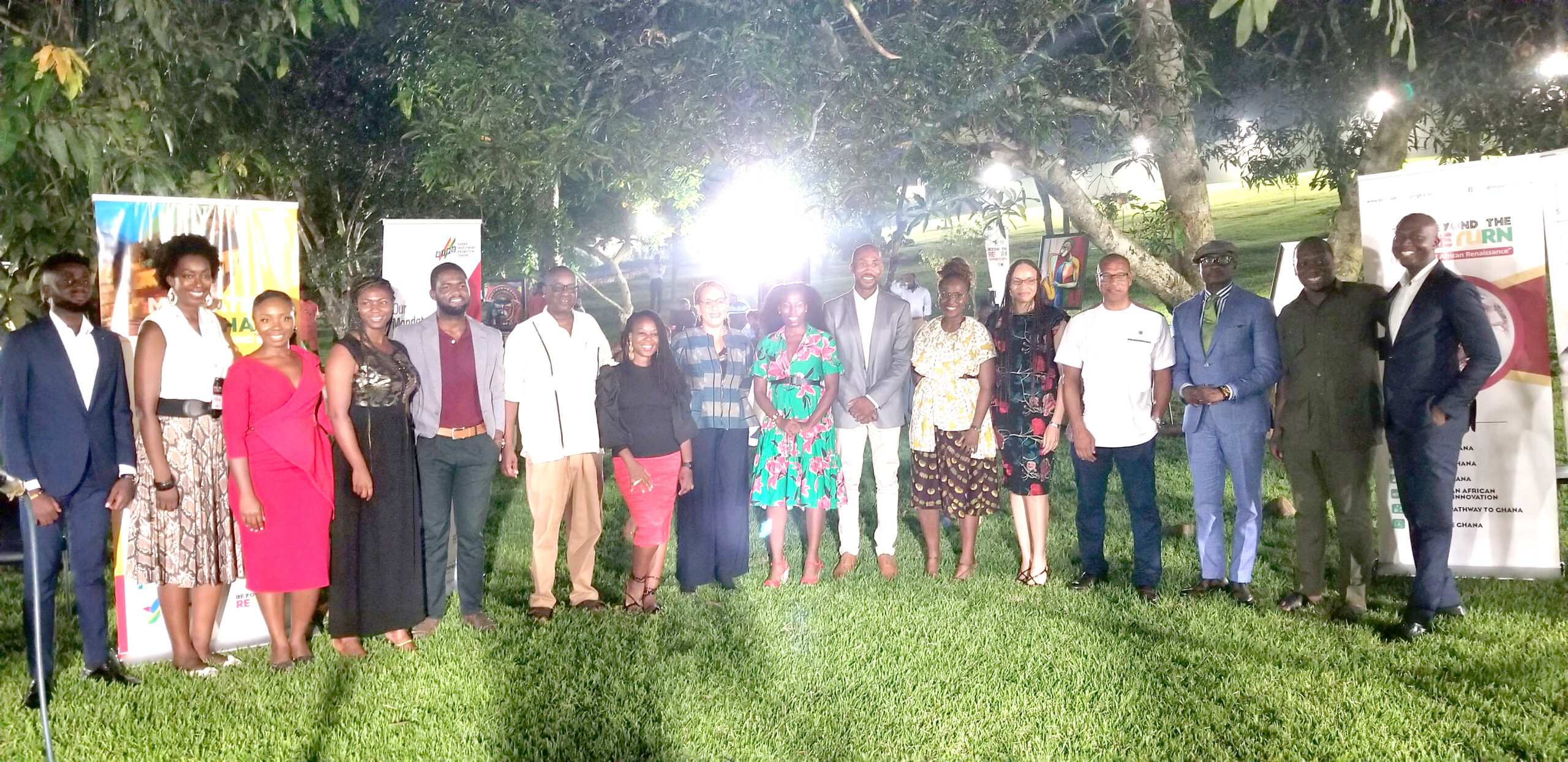 MIGRATION TO GHANA
NETWORKING EVENT
— WHAT TURNED OUT AS A 'REAL-LIFE LINKEDIN
By Osborn Tetteh
Migration to Ghana (M2G) networking event which happened on December 22, 2020, at the Peduase Valley Resort lived up to its name as the "real-life version of LinkedIn"—the online platform to virtually meet and network with executives who are at the top in their fields. The aim of the program and as laid out by Kwame Opoku Addo and Jackie Manu, who led a team of organizers to put the program together, was to create an effective enabling platform for the diaspora, who envision to resettle or carry out businesses successfully in Ghana, to gain the needed insight on the culture and doing business in Ghana from the very people who have tried and succeeded.
At the program to listen to the diaspora and Ghanaians who were once searching but have now found a way to doing business in Ghana were diaspora from different parts of Europe, the United Kingdom, others who had lived here for a while and those from different parts of the country.
The program was hosted by the Master of Ceremonies, Jerry Adjorlolo who moderated different semi-formal sessions. First was a brainstorming session with the audience. According to seating by each table, the audience had to brainstorm on issues such as road and transport, education, health care, and so forth. As passionate as they were, they brought to bear some frustrations with 2-lane roads and what necessitates road expansion; the need to close the education gap with innovative adult education to keep the growing population at par with evolving times and technology and some interesting others.
The knowledge-packed session followed after the audience helped themselves at a buffet lined-up with assorted rich and healthy dishes and drinks.  The speakers shared their experiences and responded to questions from the audience. Among the speakers were Christa Sanders, Campus Director, Webster University; Kofi Anku, Partner, Ayi Mensah Park; Herman Chinery-Hesse, Chairman, theSofttribe; Anthony Dzamefe, Founder, Caveman Watches; Nana Ama Botchway, Managing Partner, N. Dowuona & Company; Safori, Artist and Founder, House of Safori; Peter Quartey-Papafio, Project Director/Country Manager BHM Construction Int. (UK) Ltd.; Cassandra Enyan, Head of Android Partnerships, Google; Muhammida El Muhajir, Director of Strategy for Wax Printmedia; and, Cassandra Blaine, Administrative Director, FOCOS, USA.
Central to the personal stories and experiences shared by the speakers was the fact that it is key to rely on LinkedIn to identify and connect with professionals who can potentially aid your vision to start a business or other in Ghana. Another highlight was remaining humble and being in readiness to shed knowledge and ways of the western world to better understand how things work in Ghana. Also, making the effort to assimilate the local culture and most of all learning a local language or the least, some key phrases to get by.
The Migration to Ghana event highlighted the fact that irrespective of who you are or what you seek to do in Ghana or anywhere else in the world, you need people and they have provided that platform to meet just the person you need. This year was a start; there is no doubt that next year will be bigger.
The program was organized with support from Penchurch Professionals, Ghana Investment Promotion Center, and Beyond the Return.