GHANA TRADE EXHIBITION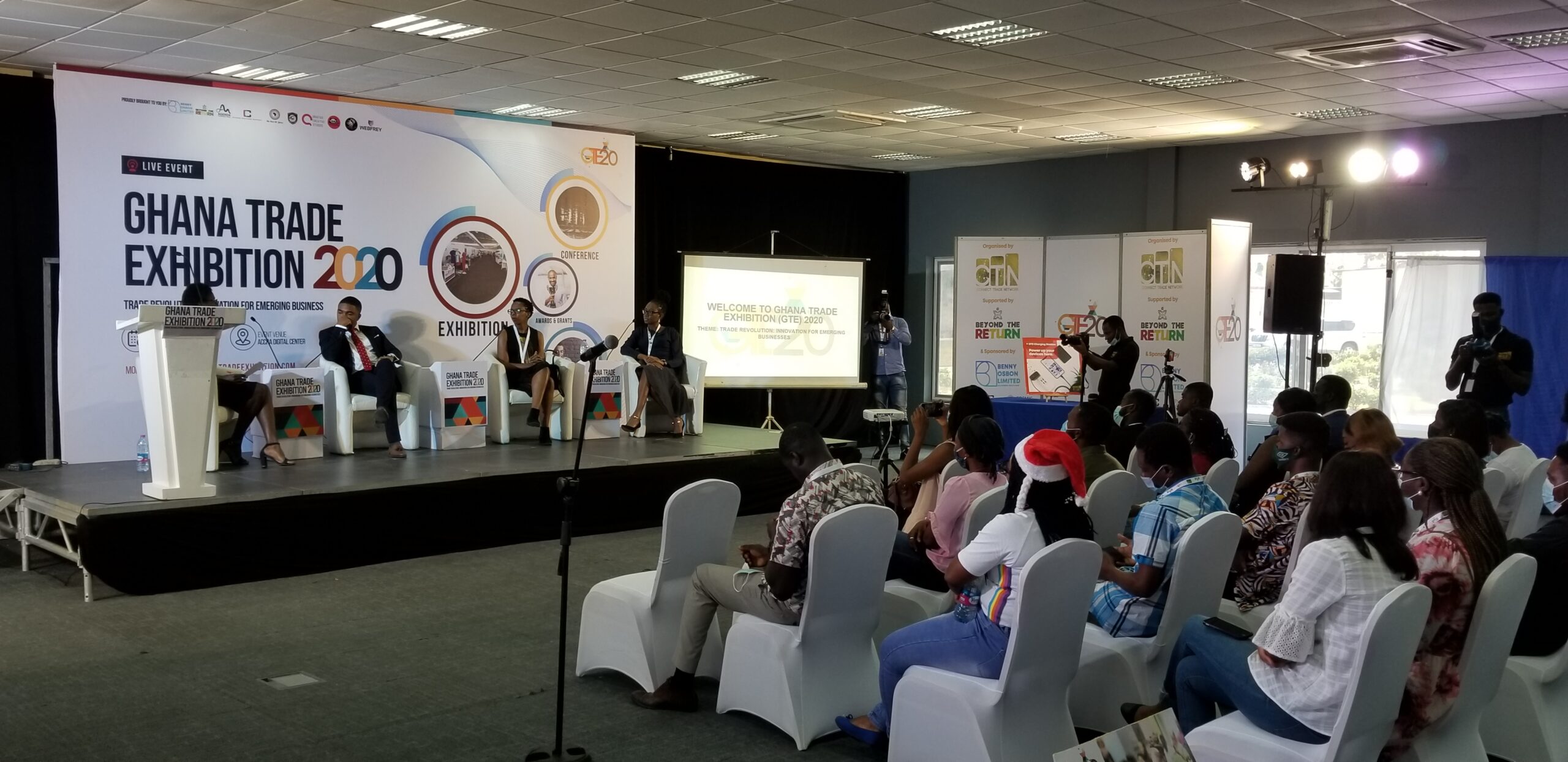 GTE is organized to open the Ghanaian market to manufacturers and suppliers with interest in marketing and selling their services in Ghana and beyond. GTE is a trade platform for prospective buyers to directly engage with business representatives and discover the products and services of exhibiting companies.
GTE is organized by The Connect Trade Network (CTN®). CTN is a resource community of individuals and businesses of all ages and stages who connect, share ideas, collaborate and utilize each other's resources to grow their businesses globally.
The 2020 edition of the event was held at the Accra digital center. It had speakers such as Maudo Jallow, Associate, Tonny Blair Institute for Global Change, Nicholas Bortey, CEO of Liranz Ltd., Ms Hannah Ashokoi, HRM, Vodafone Ghana speak on the theme: Trade Revolution: Innovation For Emerging Businesses.
The event witnessed over 30 exhibitors from varying industries: foods, construction and architecture, creative arts, manufacturing, among many.