Timo Werner: Chelsea's Biggest Statement Yet.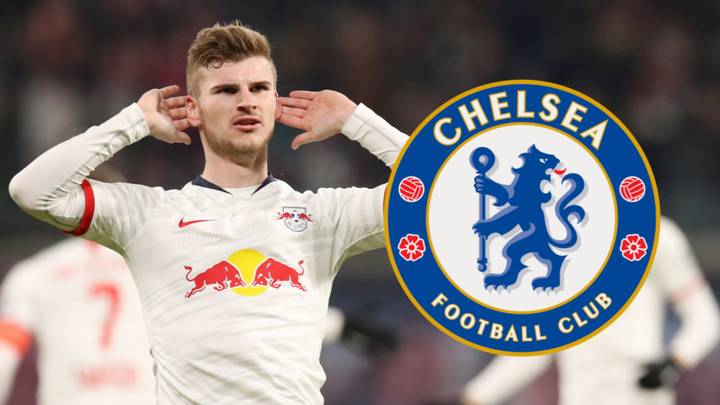 https://www.sportbible.com/football/transfers-timo-werner-close-to-agreeing-move-to-chelsea-20200604
Blistering pace? Check. Crazy shot power? Check. Hardly injured? Check. Amazing footwork? Check. Proven goal scorer? Heck yeah; 32 goals in all competitions this season is way beyond amazing when you realize this man hit the ground running despite a rather long coronavirus-induced pause to the football season. 
Enter Chelsea's latest projectile – roughly a year after we served the first half of our transfer ban: apparently the latest addition to football's list of blessings in disguise. Things just got more exciting for Chelsea, snatching up yet another player from under the noses of our rivals and adding Timo Werner to a list of players that include John Obi Mikel, Willian and Pedro.
It sounds even better when you realise that Timo Werner, who has just signed for Chelsea from German team RB Leipzig on a five-year deal, was a Liverpool target until subsequent events gave Chelsea fans the right to say Werner 'snubbed' Liverpool. Ha.
There are a lot of good things about to happen to Chelsea, and to the English Premier League, generally. Could commentators be more thankful, knowing they could legitimately prepare about three or four audio files to be played when Chelsea begins to run riot? Let's imagine what might soon be a typical day in the office for Mike Tyler:
Sit down, adjust seat. Turn on the computer. Double click on the English Premier League Folder. Direct cursor to the Chelsea folder. Double click. Search for the folder labeled 'Chelsea Goals'. Double click. Depending on the goal scored by Chelsea, drag the audio file into the live commentary app (assuming there is such a thing). 
Goal Type 1 – Werner, Werner, skips past the first defender, the second, passes to Hudson-Odoi, oh, lovely flick. Pulisic picks up the ball, Werner is running through, bamboozling the defenders. Ziyech, Pulisic…Pulisic…WERNER!!!
Goal Type 2 – Jorginho, building up the play. Releases to Kovacic, impressive. Kovacic to Jorginho. Long ball pinged to Tammy Abraham. Tammy Abraham, ooh, lovely one-touch to Werner, Werner back to Kai Havertz, Havertz back to Kovacic, Pulisic running into space. Lovely, lovely through ball by Kovacic. Lovely one-two…TIMO WERNER!!!
Goal Type 3 – It's a long ball from Chilwell, off the chest of Reece James. Down to Jorginho, through the middle to Pulisic. Lovely touch by Giroud. Brilliant pass by Loftus-Cheek. Back to Kante. Kante to Pulisic. Pulisic wide to Ziyech. Oh, lovely dribble by the Moroccan wizard. He skips past one defender, two, three defenders!! Lays it off for TIMO WERNER!!! Lovely ball into the bottom of the net!
And for good measure, throw in 'THE KEEPER HAD NO CHANCE' and you'd be looking at a Chelsea game on a typical Premier League weekend. 
Perhaps the English Premier League trophy should be kept at Stamford Bridge? I mean, it's a cost-efficient way of ensuring that the crowned winners of the league next season get their trophy quickly, seeing as we…kind of know what's going to happen.
Watch this space.