Pep's Pick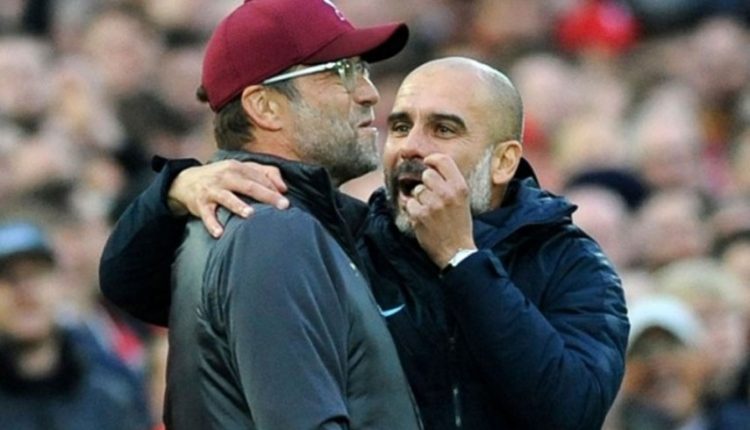 https://www.outlookindia.com/website/story/sports-news-pep-guardiola-vs-jurgen-klopp-coronavirus-puts-latest-chapter-of-a-defining-rivalry-on-hold/350024
Yet again the 'predictability' of the Premier League has brought the title-deciding game to the doorstep of London's most prestigious club: Chelsea Football Club. Putting the word predictability in quotes might just be the right piece of evidence to be used against me sometime in the future when I call the Premier League unpredictable. This, to be frank, could be pretty soon if you consider the fact that Manchester United still has a healthy chance at qualifying for next season's Champions League, and so does Tottenham. Widen the bracket a bit and you're suddenly staring Sheffield United and Wolves in the face – the latest contenders to replace Arsenal in the Premier League's 'Bix Six'. And before you make a case for Arsenal, I should remind you that they have won only 9 league games all season. Nine.
In that case, I shall explain briefly why I put the word predictability in quotes. 
Seriously, did anyone expect the lacklustre-from-the-start-of-the-season Arsenal to beat a generally high-flying Manchester City only after two games into Project Restart? With Kevin De Bruyne casting the semblance of someone who'd played an entire game only a week before and not a hundred days prior? 
Sometimes the Premier League looks like a perfectly written script – one that pales in comparison to this season's script, of course, because which reasonable person actually tips Liverpool for the title? It would certainly take a different kind of audacity to confidently bet on Liverpool to steer clear of the danger posed by Manchester City and now, a pandemic to win a Premier League title they last won when Ruud van Nistelrooy was approaching his prime.
When Chelsea face Manchester City later this week, they would be making a life changing decision – and there's no exaggeration here. A guard of honour is one of the worst things that could happen to anyone, and if you need evidence, check with Arsenal. They simply haven't been the same since they lost Robin van Persie to Manchester United (of all people, rather, teams) one season and had to give him a guard of honour the next. Terrible scenes, I say.
This week, Chelsea will have the golden opportunity to decide (by winning a game or not) whether to let Liverpool receive a guard of honour from Manchester City in their next game, which happens to be between themselves. Should Chelsea beat City on Thursday, Liverpool wins the league (if they win on Wednesday – which they will, to be frank) and Manchester City will form a guard of honour when they play Liverpool next week. If Chelsea loses, Manchester City give Liverpool the chance to win the league in front of them next week.
Manchester City must be looking over at their shoulders at Arsenal right now in a bid to properly assess the effects of giving a guard of honour to your rivals. I don't know a single manager who'd fantasize about racking up only 9 wins by the thirtieth game of the season.
Pep, you can choose to lose to Chelsea or not. Your pick.