The Chief Executive of the Chamber of Bulk Oil Distributors, Senyo Hosi, is concerned about the four-day national funeral service being held in honour of the late president, Jerry Rawlings. With Ghana's covid-19 cases rising, Senyo Hosi is appealing to the President to reconsider the funeral activity proposing that it be done virtually.
"I do not believe that Rawlings will be pleased that people get infected or lose their lives to covid-19 courtesy his funeral," he stated.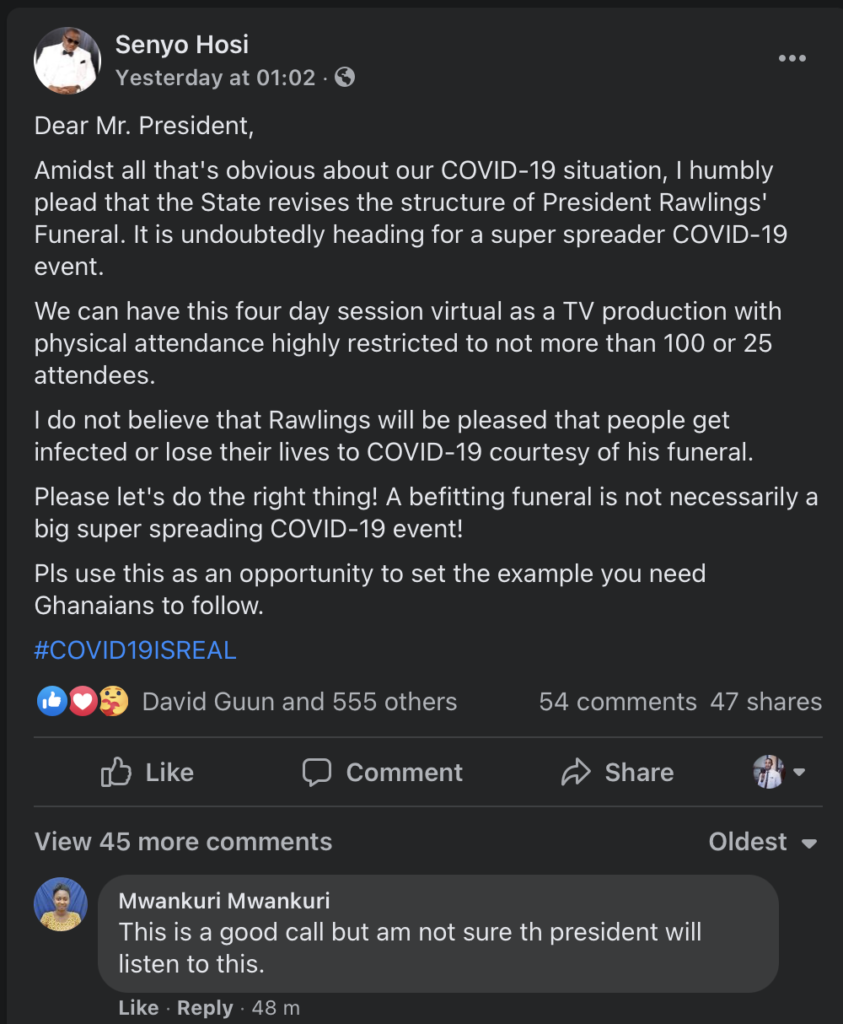 Meanwhile, the Asafo groups and families of the late former President Jerry John Rawlings are demanding the release of his body to Anlo for the necessary rituals to be done before he is buried. The group petitioned the government through the Awadada of Anlo Torgbui Agbedi Awusu. They were led by their Spokesperson for the regent Torgbui Tamekloe, Mawuli Kplorfia.
SOURCE: NEWS AGENCIES