Let your voice be a voice of Change; a voice of Africa for Africa; Stonebwoy shares his Africa movement with The Voice of Africa.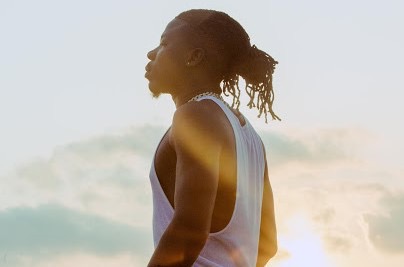 Watch This Interview on Youtube Here
TVOA: Welcome to the voice of Africa TV and podcast. We have a very special guest with us who goes by the name, Stonebwoy. Let's get right to it. 
Stonebwoy, in Ghana, were there any challenges you faced, getting your music to be heard in the industry?
Stonebwoy: There's definitely a need to have to push to get it heard in the beginning; there comes a time where it becomes the other way around where people now want to hear you every time so you have to stay on top your game to keep providing them with the best of materials to consume. There was, and still is actually, a challenge, but I think it comes with it; just like with any material you produce, there exist a challenge to market the materials, you have the same challenge with music. It just doesn't go viral; you have to put in the work 'underground.' It's more difficult because you have to push several times, more than artiste who was already broken through. 
TVOA: How important is it as an artiste to stay authentic?
Stonebwoy: It's really important to stay authentic starting out because that is what you have to offer. We all do get inspired by predecessors; people who have set the pace, but most importantly there's a need to add up to what you are inspired by so that you can make a difference. If you're not different then you can't have a seat at the at the big table. You need to bring something new rather than riding on the same style as those who inspire you. There is a need to stay unique. There's a need to bring something on board or else, I don't think it would be easy for you to get a place. That means that you have to wait to get a replacement. 
TVOA: You are a very authentic guy and you have your own sound. I watched one of your interviews a couple of days back; you stated that you make three different genres of music. Who inspired you to make music and is there any specific reason you chose to do 3 different genres?
Stonebwoy: Yeah, and that speaks to my uniqueness. I have my own kind of sound. It happens that some artistes tend to sound like others. So, I put in the effort to make sure I don't sound like anybody. Although coming up in the industry, I've been inspired by great people who have great sounds but I've had to tap into theirs to find myself. So now that I've found myself, there is no need to do something different. I do all three musical genres, being Reggae, Dance & Afrobeat. With every song that I do, you can feel the mix of these three, which is a signature that I've created for myself, because like I told you already being unique is very important when it comes to the game or the industry; you have to try to carve your own path so you can be accepted.
TVOA: As an artiste what do you hold of absolute importance, for some it's women, cars or materialistic wealth, what do you value?
Stonebwoy: Thank you very much. I think that some things are very temporary and very self-centered. I can't judge anybody because once they are succeeding, that's the most important thing. What I hold as my core value is not anything very material. It's actually substantial. Its intangible. You have to leave a mark with your life. The things I say in my songs or the impact I have on people are what I hold as core values because irrespective of everything we're all driving towards success. So, the cars, houses, the things that will enhance you to live a good life or a better life, are fine because you're working towards them, everybody works for that; but what I can give as a musician is actually something that is beyond the material which is the way someone can relate to my song or how the songs will be dear to their hearts even until they die. You know what I mean? Those are core values that I live by because for the material stuff people, have that in abundance. 
TVOA: What are your goals with your music and how far do you want it to reach and who do you want it to impact?
Stonebwoy: Thank you. My music is for Africa, especially in these times that we are realizing where the drumbeat is sounding from; I have always been big on Africa, Pan Africanism, Black-consciousness; I think that is my goal. My goal is to drive Africa-consciousness. As an African, I use my talent and my creativity, whatever I do or say, to point in the direction of the motherland Africa. This is so that we can continue to represent one another in the end. Music is a tool that we have to use to actually sound the alarm and to remind people of who we are and grow and build us and communicate amongst one another which is very important; it's not only for entertainment. Music is a 'very very very' massive tool for education. One thing I do is that no matter what there's an iota of representation in there so that it doesn't go away because a lot of people feed on our music and they feed on our words. So the best thing I want to leave behind and do with my music like I've always done is to have a representation of our culture, blackness and give us some hope and raise our esteem; that's what I do with my music. I inspire people in the end.
TVOA: That's exactly why we wanted you on The Voice of Africa. With the scene heating up, are African artistes commanding equitable respect dollarwise?
Stonebwoy: To command a certain value, you will need a certain work rate. When one's work is rated and it has value, that's what people pay for. It's just like buying a Ferrari. Ferrari is made to command the respect of the richest, so you want to get such cars you need to make sure that your money is way up to afford it. It is same with artistes; to be able to command such price level, their music has to be to the level of people who can pay such price. I think for an upcoming artiste they would only be rated at the level they are. So they have to put in the work and upgrade in their art and craft to be able to command the value accorded to that level. Work rate commands the value. 
TVOA: I hope up and coming artistes are being motivated by this that hard work pays. Given the current state of the world in regards to Covid-19 how have you managed to stay inspired and write music?
Stonebwoy: The current state of the world is devastating actually because in our time it's never happened before. The last time was a hundred years ago with some other flu. I think we were young, so we didn't witness such times and this is new to us. In the end, it all boils down to consciousness because aside music, politics, whatever that we do on this earth, we have to realize that there are systems and there are powers that run the world literally for all sorts of reasons. As we know that the ultimate is the creator who is God above. To be in such a situation right now as a whole world, it's very sad that we can't do the most that we can as humans. We're not being very productive. I am not being fully productive like we would have been just some few months ago. All I can say is, I'm conscious of the time and because of this consciousness, I'm finding different ways to also progress or pull through this time and as a musician, I think I'm just I'm indoors. I do couple of meetings and do the most that I can within the regulations set out because of the virus. There are protocols that are set; wearing nose mask among others. I do my best to obey all of those as well as find ways around to continue to do my work which is with the virtual interviews and putting music out there; recording a lot of songs and just doing the most that we can and waiting for the time where we can now get back on the road and continue to do music because this year irrespective of what is happening, it has been a very great year for me. I give thanks because all I can do is to give thanks once we're alive and kicking. I'd been announcing that I was going to release an album. The anticipation was so high and when album came, it has been the biggest album right now on the continent, trust me and people are amazed and wonder how we were able to pull through within this time. We just dropped the remix of one of the songs of the album, 'Good Morning,' 'Nominate,' 'African Party,' 'Understand,' 'Everlasting;' We have great sounds and we have strength and hope and that's what has been taking me through right now. Planning and God's timing has worked for me. I'm just pulling through, you know, pulling through nicely. 
TVOA: What platforms for anyone listening can they purchase or stream the album on?
Stonebwoy: Thank you. There are 20 million streams already and that is on audio Mack only which is the biggest from Ghana so far and I'm grateful for this record that I've continued to set. For a long time, I've been blessed to be setting some records. Everyone can grab it on all online platforms from everywhere, anywhere, just name it: from Amazon to Spotify to Apple music to everywhere because we have to make use of the times right now. So just type S-T-O-N-E-B-W-O-Y on Twitter. You can follow me on Instagram, Snapchat, Thriller on Audiomack at @stonebwoyb so that you can get the latest. Subscribe to my new email team to join the mailing list and anything that drops you're going to have it exclusive. 
TVOA: Being the CEO of your Label do you find it more difficult now that you're your own boss or is your process uninhibited now that you're your own boss?
Stonebwoy: Being my own boss has not limited me in any capacity. To be able to outdo myself is what put a lot of pressure on me because in the end if I did work with somebody, there's a natural instinct of thinking it belongs to that person. So, you just go do the 9 to 5 and go home; you can't wait for Friday's but being the boss, you have to go all out. You don't even have brakes because you're scared. You have to keep kicking. Being my own boss was never limited me in any capacity, it has rather put me on the edge. You know that you have to always be on the job and I am always open to collaborating with and working with other bosses, you feel me, which is the way to go because collaboration is key in every industry. So I have also been able to have numerous collaborations with other people when it comes to my music and my clothing line. That's what I do, I connect with people that are worthy and fit, you know to execute attacks when it comes to music but in the end, I'm super proud to have come this far being a boss. Being on your own is being a servant to yourself anyway, so that's how I see it. 
TVOA: How do you go into looking for the right qualities in a person/employee?
Stonebwoy: You know how when you're going for a job, they ask you what's your work experience; by their deeds, they shall be known like the Bible say. We have to watch what they've done; how credible they are. Also, I give a lot of opportunity to people who can. This is what you do, being your own boss to be able to give the opportunity to people to try knowing that they have the capacity because they would definitely push themselves to a certain level to be able to execute. Most importantly, I look at what they can do, what they have done. I work with them because we need to also give chance to people to also start so that somebody can go like, 'Wow, I did it.' This was my first time so I'm very much open. It's not very rigid. It's not strict like that. But I know that in the end whoever I give an opportunity will prove the world wrong and that yes, they really deserve the opportunity to do that. 
TVOA: Being an influencer, are you ever worried you might affect someone's livelihood negatively?
Stonebwoy: Absolutely! Because people look up to you. The fear that you might affect somebody negatively, knowingly or unknowingly, keeps you on your toes. We have natural mistakes and it hurts people so bad; when you're sad, they're sad when you're happy, they're happy. So definitely there's a consequence, you know to face either way but realizing that you do not want to have anybody in a bad space or negative space. It keeps me on my toes. Anyway, it puts me in the right place and it they put pressure on me to be a good person to do the right things. Just knowing that there are a lot of people that I'm accountable to.
TVOA: Beyond Afrobeats, what other styles and artists should the industry be looking at in Africa?
Stonebwoy: I think that we should be looking out for a lot more styles, a lot more versatility because Africans have basically every word of it, music-wise. We have a very wide range of voices, different tools, different energies, different styles, different melodies. I think the world is up for a good treat. You can imagine, music has never died, the world can look up to Africa any day for everything music and beyond: culture, arts, creativity. 
TVOA: Some celebrities tend to branch into different types of entertainment, so what's next for you, acting?
Stonebwoy: A few times. I've been on radio to do a thing or two. Everybody will say is like 'Yo, you can actually get a job here on radio and one time on TV.' I'm grateful to know that people actually see a lot more in me, even acting and all that and I feel like these are parts of me as well. With any and every given opportunity, whenever needed, be I'd definitely be available to express myself, musically, visually, even as a commentator, broadcaster. I'd just have to work. 
TVOA: So how do you feel about certain artistes in the Western World exploiting our music and not giving us the credit?
Stonebwoy: It's rather unfortunate that Africa has never been given credit as due, not only music-wise; it cuts across all fields. But we don't have to wait for people to give us credit, we have to take our credit and make sure that we have people crediting us. So that's another thing that teaches us how we have to understand that credit is important and we have to represent and give credit to our works ourselves as we move. Even as black people no matter how we get inspired by any other thing outside of blackness, we have to still leave our mark and say 'Yes, we did it.' This tells you how important credit is, and that's what I can say about that. We always have to represent for us in the least form; we don't have to eradicate it. There has to be an iota of representation, which is a form of credit you know that we are going to always have so that is what that teaches. If they give us the credit then how then would they be able to get value right off what they've done, right? Because you do everything and then you give credit to the other person then that devalues you but you also know that they need the value and want the value. So why should they credit you for that? But it's a good thing to know that. Africans can never be done without, so whether we're given credit or not, we know and the world knows. We have to be taught by this to learn to always continue to give credit ourselves. 
TVOA: We know that there's racism and discrimination in the western world, but I also feel that there is a lot of discrimination in Africa. A lot of us discriminate amongst ourselves by class and being light-skinned or dark-skinned. Until we get rid of that mentality, I feel as though the western world would always have control over us. 
Stonebwoy: Well, what I can say is really simple. You are very right when it comes to that because racism is not only international. There is racism against even ourselves; It's everywhere. The fight is not against black or white or blue or purple because there are tons of white people who are activists against racism or classism and all these things. In the end, we just have to try not to fight one another. We have to eradicate all the things that make us feel inferior against other people. I know that there's even classism and all these things going on in the world, but it's really sad to know and to see other people think it is not about humanity because we all have the same blood running inside of us which is what nullifies everything. So, why don't we just see each other from the inside and not from the outside. The truth, also, is that it is not the doing of our generation. This is not our fault, It's the history that we have been taught and told and how we have been indoctrinated to follow a certain route so that the benefits thereof to people who gained off of inciting humanity to fight against one another because there are some people right there in the middle who benefit of these things and like to divide the room. When we're divided, they have their power but when we are united the power spreads amongst all of us and humanity becomes a better race. I know that the fight is not against black, white, blue, purple or whatever, but the fight is against humanity and anybody who raises their heart or their minds to hate one another as color or race that tells you how inferior they are as a people. You find out those that have high inferiority complex in their hearts and our minds are the ones who hate others the most because they tend to blame it on others for their weakness and that's how you find disparity and the hatred and colorism and all that. It takes some level of consciousness to understand the fight is not against us. Everybody can be successful; everybody can be a boss. Everybody can become blue, white, black, purple, Chinese, Indian, African because in the end, when you look inside of us, they're the same things running inside us.
TVOA: That was very insightful from you. What is one message you would give to your fans/upcoming artist?
Stonebwoy: Rome was not built in a day. Africa was not built in a day but Instagram makes everything look fast forward. It doesn't look like that to me. Social media makes success look instant and you have to be the biggest star in the next month. It takes time. It takes perseverance, It takes drive, it takes hustle. Upcoming artistes or upcoming business owners who want to be successful: Take it easy when you're 25, you're 30 and you think the world is ending on you because you've not been able to acquire certain things that instagrammers are acquiring; that alone, puts so much pressure on you to feel like your life is over especially for musicians. You want to just go out there and do something crazy to get some clout. That works but it's temporary. It's 'very very very very very' short lived because it's on hard work you can build the foundation of success. You can make it look like it's success, while this is not success. All I can say to up and coming youth is to take it easy, live within their means, use every little opportunity they can get to promote themselves and push themselves. The internet is a big platform that has everybody on it. They can use that in the right way because perception is not reality and assuming you paint a certain picture and realize that is not what it is, you suffer for it; work hard, move smart, think sharp and you're up there. 
How can The Voice of Africa collaborate with you and your content?
Stonebwoy: Yeah man. Giving me an opportunity right now to vibe is as a way of supporting me and I think besides this interview we can collaborate on a using your platforms and the brands that you represent to merge with mine so we can all continue to do the Africa work because Africa needs that enlightenment. We have to be able to preach it amongst ourselves and highlight the continent of Africa in the best light that the world can know and understand. Like I said, perception is everything. People think we live on trees and all of that and don't have a life. We need to change that perception the world holds of us. We need to change that perception. In every little way that you and I can, God willing, we have the platform to reach out to the masses. We have to use our voices as Africans to help one another as The Voice of Africa. 
Thank you. Thank you very much Stonebwoy